SoHum Health Foundation is a 501(c)(3) non-profit organization dedicated to providing financial and outreach support for Southern Humboldt Community Healthcare District.
Our vision is three-fold:
To fund and support facility needs for optimal patient health.
To complete the capital campaign to build a new hospital.
To support healthcare initiatives and community grant-making in promoting health and wellness in Southern Humboldt County.
Access to modern medical care is a vital part of our community infrastructure and the well-being of those we serve, especially those with the greatest travel challenges. Every minute counts when the unexpected happens. SoHum Health saves lives by delivering the most advanced healthcare technologies possible, including emergency services, radiology, CT, mammography, home health visits, primary care, and skilled nursing.
Gifts to SoHum Health Foundation improve the quality of life for residents of Southern Humboldt, and allow them to live and thrive in the community we all love.
Foundation Members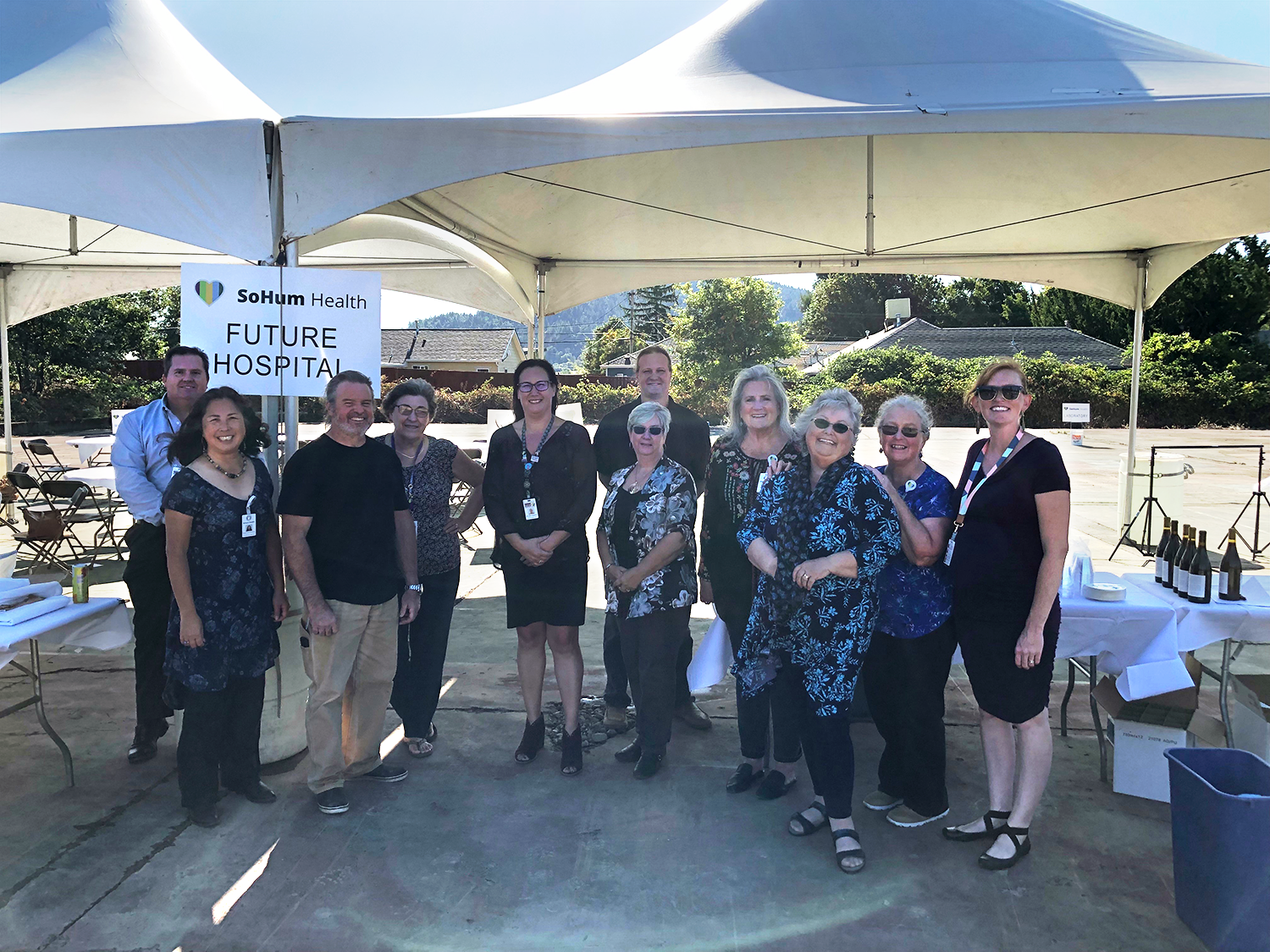 Foundation Board Members:
Carolyn Hino-Bourassa, Board Chair – Pharmacist
Pat Neighbors, Vice Chair – CEO, Vocality Community Credit Union
Justin Crellin, Treasurer – Administrative Coordinator, Friends of the Lost Coast
Nick Vogel, Secretary – Executive Director, Healy Senior Center
Corinne Stromstad – District Board Chair, SoHum Health
Ross Huber – Mechanical Engineer, Huber C&D
Kevin Jodrey – Business Owner
Jennifer Gutierrez – Operations Manager, SoHum Health
Matt Rees, MBA – CEO, SoHum Health
Honorary Board Members:
Bea Anderson – Retired Realtor
Michelle Bushnell – District 2 County Supervisor
Linda Candiotti, PA-C – Clinic Provider, SoHum Health
Maggie Carey – Founder, Briceland Vineyards
David Katz and Anne Braak-Katz – Founder, Alternative Energy Engineering Solar
Rip Kirby – Owner, The Humboldt Independent
John Porter – Managing Partner, Benbow Inn
Jeff Stewart – President, Blue Star Gas
Barb Truitt – District Board Member, SoHum Health
Tina Tvedt Schaible – Executive Director, Redwoods Rural Health Center
Brian Walker – Rotaplast International, Board Emeritus
Foundation Staff:
Mission:
To support the Southern Humboldt Community Healthcare District in sustaining high-quality healthcare services in our rural community.
Past Foundation Projects:
SoHum Health Courtyard Beautification
Wheelchairs for Skilled Nursing Residents
Purchase of Radiology Digitizer, Coagulation Analyzer, Respiration Monitor, Defibrillator, and other medical equipment as needed
Remodel of Activity Room for Skilled Nursing Residents
Infrastructure repairs
Purchase of new tablets for Skilled Nursing Residents to keep in touch with family during COVID-19 pandemic